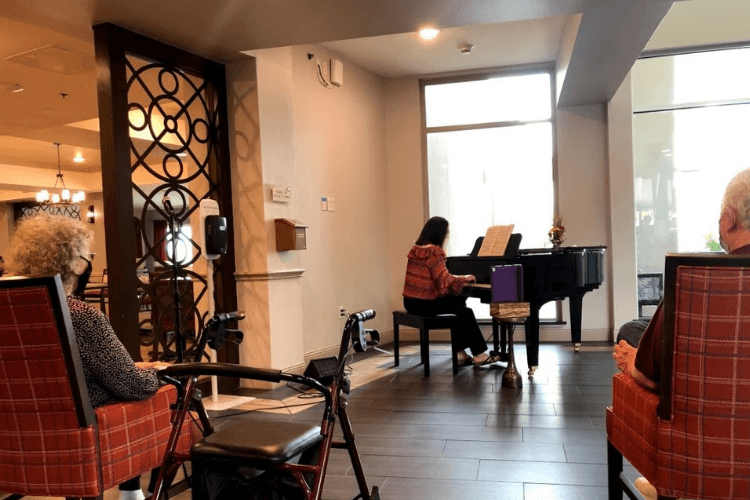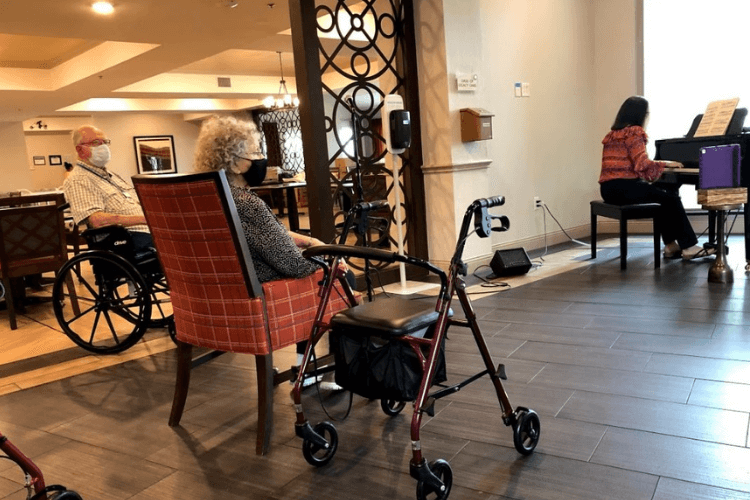 On April 13, 1870, the Metropolitan Museum of Art in New York City opened and has grown to become one of the largest and most respected museums in the world. The MET has over 2 million artifacts, paintings and sculptures dating from antiquity to the present.
Throughout September, residents viewed live performances from the Lincoln Center presented by the MET on PBS. The community also watched recordings of Van Cliburn, a classical pianist and Texas resident. In 1958, at the age of 23, Cliburn won the prestigious Tchaikovsky Competition in Moscow, becoming instantly famous.
To honor Cliburn, a group of volunteers created the Van Cliburn International Piano Competition in 1962, which is now one of the world's most coveted contests. Residents viewed "Van Cliburn – Virtuosity," a documentary about the 14th competition, which followed young pianists as they prepared and competed for the title.
On Sept. 17, resident Janet Agajanian, a classically trained pianist and an acquaintance of Cliburn, performed a recital, discussed his legacy, her passion for music and answered questions.
"I started playing piano at age 8 and only learned classical music," said Agajanian. When asked if she taught piano lessons, the group was surprised to learn she taught musician Willie Nelson's children.
Colleen Cully, Don Landers and fellow residents listened to Agajanian play selections from Wolfgang Amadeus Mozart and Ludwig van Beethoven. They were thrilled to hear live classical music, and Agajanian was equally as happy to perform.
"I loved today," she shared. "It made me feel important."