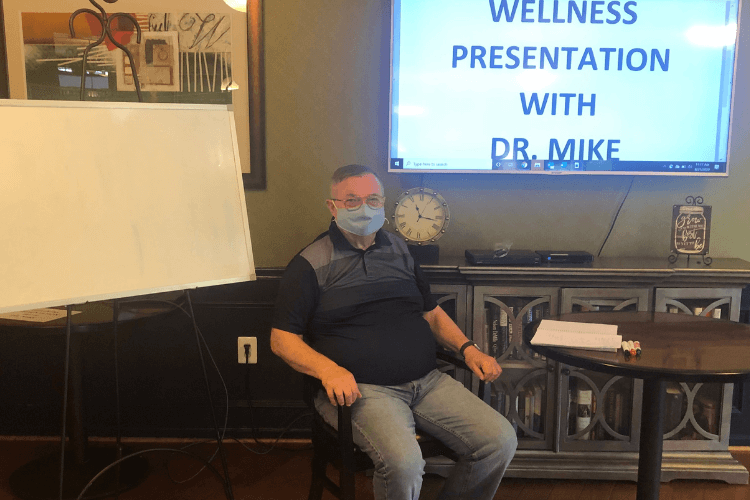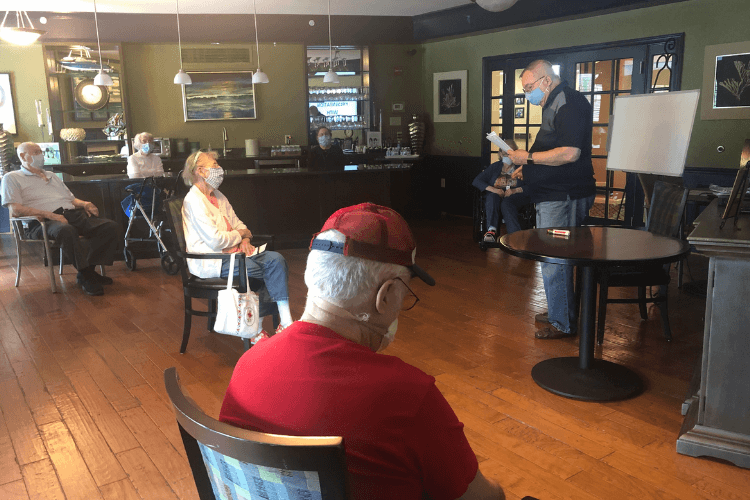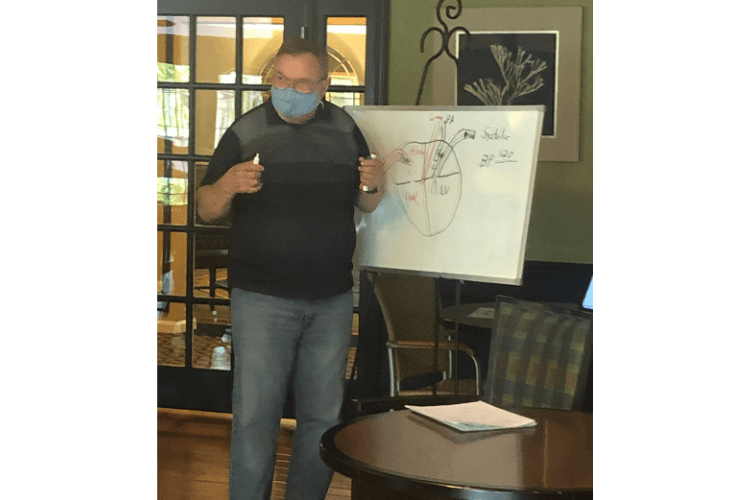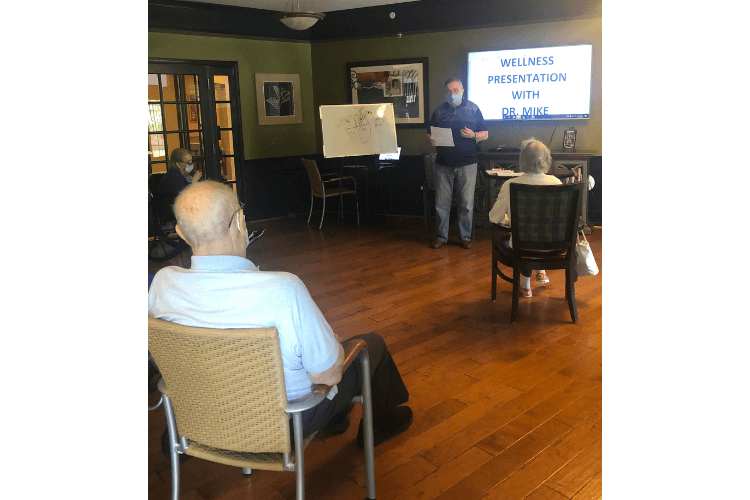 Dr. Michael Reing, or "Dr. Mike" as he's affectionately known at Arbor Terrace Sudley Manor, practiced pediatric orthopedic surgery for more than three decades in northern Virginia.
He estimates that he treated 80,000 patients, many of them for the spinal curvature disorder scoliosis. But in retirement, he has turned his attention and wealth of medical knowledge to another demographic: his friends and neighbors at Arbor Terrace.
Each month for the past couple of years, until the COVID-19 pandemic prohibited small group get-togethers earlier this year, he put on a health and wellness presentation for his fellow residents.
Dr. Mike has talked about everything from heart disease to mental health and answered countless questions from fellow residents.
Now that the quarantine restrictions have eased a bit, Dr. Mike is resuming his monthly discussions.
"When I first got here, I wanted to do something to keep myself up-to-date on things," he said. "And Susan [Kane, the Engagement director,] suggested that I do a wellness presentation."
In the beginning, he concentrated on orthopedic issues, such as neck and back problems, in keeping with his medical specialty, but before long he expanded into other topics at the request of his neighbors.
A graduate of Georgetown University for both undergrad and medical school, Dr. Mike specialized in scoliosis treatment, and he has been amazed to see the technological advances in treating the condition over the past few decades. Early in his career, a patient would have to undergo a 10-hour surgery, followed by a four-week hospital stay and several months in a brace or body cast. Now, Dr. Mike says scoliosis surgery can be performed in a few hours, and patients are up and walking the next day.
"It's an incredible change, and it's not that I can cut or sew any better. It's the fact that the technology has improved so much," he said.
And he has kept in touch with many of his former patients; in fact, he has seen a few of them touring Arbor Terrace as they research assisted living communities for their parents.
Dr. Mike says his wellness presentations are enjoyable and a good way for him to keep connected to the world of medicine, even in retirement.
"One of the hard things for me is doing nothing," he said. "I just feel like I want to do more, and this is one of the ways I have of doing that. … Now, I feel like I'm at least giving back a little bit."